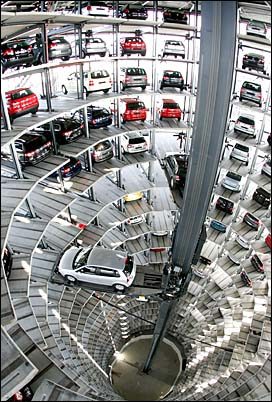 First Consult A VIN Report
---
Obtaining a full report on the Vehicle Identification Number before falling in love with a car is always a really good idea as it saves you heartbreak later on. Especially when you have plenty of time while online:
---
Check Your VIN Instantly:
Powered by

Auto Auctions in Detroit
---
After you've read all the information at your right, take a look at some of the auto auction companies in and around Detroit that you can contact for information:
---
---
AUTO
AUCTION

DETROIT
Online Car Auction Facts & Resources
---
There are plenty of online car auction sites that make finding a used car something you can do from the seat you're in right now, without ever having to step foot outside of your house... until it's time to pick up the car, of course! As with in-person auctions and other methods of purchasing a used car, there are both pros and cons involved in the process. This page will give you the information you need to make a wise decision when it comes to online car auctions, as well as a good idea of how to avoid scams!
We most highly recommend eBay Motors, because their site is a reputable one with many protections in place to keep the consumer (that's you!) safe from scams. Of course you must use your own judgment and be as cautious as you possibly can, because even with the highest standards of protection in place, there are always scammers out to make a quick buck without giving you any benefit (and often without giving you your car!).
Those are the horror stories that you think can't happen to you, but the power is really in your hands, so don't choose to be lax (i.e., not doing a title check, not checking the seller's feedback rating, not contacting the seller with questions, etc.). Take the time to protect yourself with the tips that we provide on this page.
---
What protection does
eBay Motors

itself provide?

eBay Motors Vehicle Purchase Protection is free for most vehicles, and it protects you for the purchase price up to fifty thousand dollars. Seller Condition Insurance is a program that sellers may participate in which guarantees the condition of the car as it's described on the auction page. If the description turns out to be inaccurate, the seller agrees to cover the cost of repairs.

Roadside Assistance is something that's free for most collector cars for thirty days.

They offer Vehicle Inspection Reports and Vehicle History Reports as well, though we still recommend a VinAudit.com report most highly. This is such an important part of the buying process that it's good to take the title check into your own hands.

eBay Motors also works with Escrow.com to protect you in case of all large transactions, and we highly recommend that. Be wary of sellers who recommend other escrow services, as many people have been scammed out of money that way. They can set up very elaborate sites that appear to be a real escrow website, and in reality they filter your funds into their own bank account and take off with that cash.

eBay warns that you should never use a wire transfer or any other instant cash transfer service on eBay Motors.
---
How Can I Protect Myself from
Scams

?

Though eBay is very helpful when it comes to scams and bad sellers, much of the protection is in your own hands and you must use your own intelligence to sniff out the bad guys. The most basic level of protection is to check the seller's feedback rating, not just the number but the comments that go along with them and the number of negative feedback ratings that they have received in recent months and years. Note that even feedback can be forged, so this should never be your only source of information.

Contact the seller before you bid. You should have plenty of questions about a potential vehicle purchase (refer to our list near the bottom of this page), but even if you don't, make something up. Clear communication with the seller is very important, so if you send them a message and you don't receive a response within 24 hours, or at the very most 48 hours, you should not purchase the vehicle they are selling.
---
What Should I Do to
Research

the Vehicle?

Never trust the information on the page. Always do your own title check, preferably at VinAudit.com. On the eBay Motors listing page itself, you can find a section that is labeled "Buy Safely." This is where you can tell if the car is covered by eBay's Vehicle Purchase Protection. Make sure that it is.

Note that you can get the Kelley Blue Book value of the vehicle in question without ever leaving eBay Motors. Just click on Price Research and you can get all the information you need.
---
Am I Missing Any of the
Fine Print

?

In answer to that question, yes you probably are! Don't overlook anything on the auction page. The seller should include complete details on the vehicle's interior and exterior, as well as full payment details and financing information. They should be very clear on whether or not they are willing to ship the vehicle, and if so how much that will cost you. If you have to travel to pick it up, make sure that they are accurate about the location. Most importantly, make sure that you read it correctly! There's a big difference between Lincoln Park, Michigan... and Lincoln Park in Chicago, Illinois! And there's an even bigger difference between either of those and Lincoln Park, California!
---
How to Find the
Right Vehicle

For you

We absolutely love the search and browse process on eBay Motors. If you know the exact make and model of the vehicle that you'd like to buy, you can just type it into the search box and off you go. If not, they have a brilliant system of browsing by type. Simply click on the image and name of the style of vehicle that you like (i.e., Sedan, Minivan, Coupe, Convertible, SUV, Truck, Certified Pre-Owned, Alternative Fuel, or Collector Car). You can choose from new and used, and you can also find parts and accessories! It really is that simple. If you have an eBay account (and you will need one if you're going to bid or buy!), you can save your searches for easy browsing later on! There are also many other options besides cars should you be looking for a Party Bus,Charter Bus, or even a Limousine
---
Researching

The Vehicle That You Like

The research process on eBay Motors is equally intuitive and accurate. Just click on the Buyer Checklist tab on the auction page and they will walk you through every step of researching so that you can get on to the process of buying your car. It begins with learning about the vehicle, which includes getting history reports on the car, and then moves on to getting to know the seller (a very important step that you should never dream of skipping!), figuring out the total cost of your vehicle, and taking a look at the available protection programs that will protect your investment and your purchase.
---
Buying

or

Bidding

On Your Vehicle

If you haven't already registered an account with eBay, now is the time. After that you can bid or use eBay's "Buy It Now" or "Best Offer" features to purchase the car that you've had your eye on. We prefer Buy It Now because it's such an instant process, and once you have clicked that button and agreed to the terms, the seller is legally obligated to sell you the car. With bidding, you'll have other bidders to worry about, and with Best Offer, you can be turned down. However, with the two latter choices you'll also potentially be able to save some serious cash! So use your own judgment and choose a buying method that suits you best. Many auctions don't offer you a choice.
---
Closing The Deal

and Getting on the Road!

Once you've been confirmed as the winning bidder, your Buy It Now payment has gone through, or your Best Offer has been accepted, it's time to close the deal and get that car into your driveway! The first step is to pay the seller. Note that the seller may require a deposit within the first 72 hours after the auction is completed. You can either use eBay's Financing Center to secure a loan (a very safe way to pay for your vehicle), or pay via PayPal if you have a Premiere or Business Account and if the car costs more than two thousand dollars. Again, NEVER use any instant money transfer services or wire transfers to pay for anything on eBay. After that you'll want to arrange for pickup or shipping, as well as transferring the title and paying any applicable taxes. You can contact your local Department of Motor Vehicles for more information on the legalities involved.
---
One Final
Tip
Always keep your eyes on the location bar of your browser. When you complete the sale, make sure that you are still on eBay's website. If you complete the transaction on another website, none of eBay's protection programs will apply.
We wish you luck in your used vehicle purchase! Thanks for relying on Auto Auction Detroit!